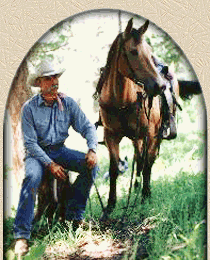 Hugh McLennan
Spirit of the West - Hugh McLennan
Cattle Rancher and Horse Trainer Hugh McLennan along with his wife Billie run their cattle in the beautiful rangeland outside of Kamloops, British Columbia.
Hugh was a professional broadcaster 30 years ago, and has found a way to bring the experience of days spent under western skies with horses and cattle to the world with his weekly radio program and Internet broadcast of Spirit of the West.
Every Spirit of the West show features traditional western music, a guest from the world of working ranchers, cowboys, veterinarians, horse trainers, and others who have wonderful stories to share, and ranching news.
Click to enjoy this week's
Spirit of the West
in Windows Media Format

Download Windows Media Player
On this week's program:
For Spirit of the West news and to book Hugh McLennan for your event.


---